HOME, Inc. depends on our small, dedicated staff to serve the thousands of families that seek our help each year. We are governed by a volunteer Board of Directors.
President
Kris Saddoris
Vice President, Development at Hubbell Realty Company
Vice President
Ryan Arnold
Director of Community Relations, Drake University
Treasurer
Jose Garcia
Senior Manager, McGowen, Hurst, Clark, and Smith (MHCS)
Secretary
Amelia Klatt
Special Events & Projects Manager, Greater Des Moines Partnership
Adriana Slaughter
Client Advocate, Paychex
Jeni Cooper
Vice President & Senior Lending Officer, Bankers Trust Company
Jose Garcia
Senior Manager, McGowen, Hurst, Clark, and Smith (MHCS)
Dave Hellstern
Partner, Sullivan & Ward, P.C.
Kathy Kahoun
Community Volunteer
Andrew Cederdahl 
Assistant Attorney General, Iowa Attorney General's Office – Consumer Protection Division
Candice Revita-Ramirez
Assistance Director of Events, Des Moines University
Xan McNelly
CEO/President, ZLR Ignition
Derma Rivera-Aguirre
Program Supervisor, Luthern Services of Iowa
Dora Sedeno
Community Inclusion Coordinator, Veridian Credit Union
Eric Fleharty
Senior Credit Analyst, Farmers Business Network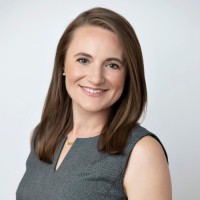 Carrie is a passionate housing advocate strongly rooted in the belief that safe, stable, and affordable housing for all is an integral component of a successful and thriving community. Carrie has more than 16 years of experience in central Iowa real estate, having led a team that managed a portfolio of affordable and market-rate multifamily housing, office, retail, and self-storage. Carrie leveraged her experience in property management and strong project management skills to help develop more than 550 workforce housing units in communities throughout Iowa.
She serves on the board of CREW Iowa, is an alum of Lead DSM's (formerly Greater Des Moines Leadership Institute) Community Leadership Program, a Certified Property Manager through the Institute of Real Estate Management, and enjoys participating in various volunteer activities throughout the community.
Clint Webster, Director of Property Development
Dale Baldwin, Construction Manager
Angela Reiter, Property & Administrative Services Manager
Andrea Harris, Housing Counselor
Pam Logsdon, Housing Counselor
Glenn Phillips, Housing Counselor
Tyan Smith, Housing Counselor
Katherine Bennett, Accountant